Skip to Content
Bankruptcy Filing Process
The Law Office of Laura Sanford Is Here to Help
Bankruptcy can be a complicated process, but the law office of Laura Sanford is here to help and will do everything we can to make this difficult time as hassle-free as possible for you and your family. We are familiar with what you're going through and want to help however we can.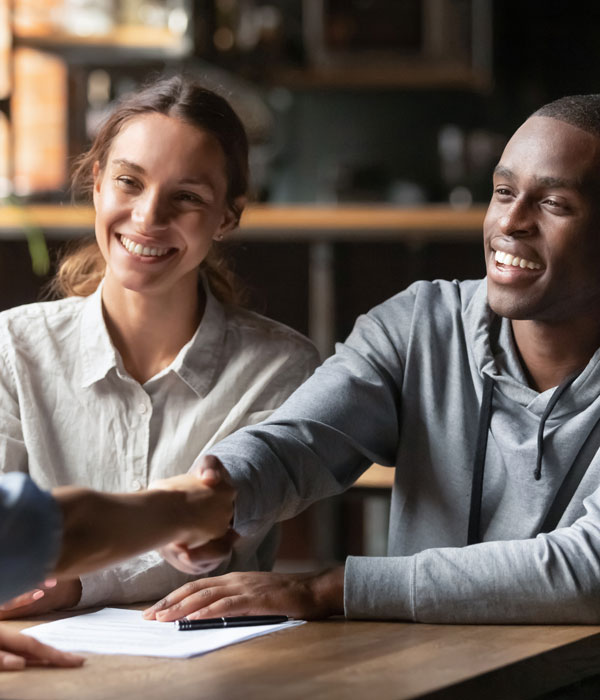 An Experienced & Quality Team
In most bankruptcy cases, the sequence of events is generally the same. Our process has been refined through time and previous successful filings to ensure that you not only have all the information you need before filing but that you are involved and at ease through every step of the process. By choosing the Law Office of Laura Sanford, you won't waste your time and energy waiting around to hear from your attorney or spend hours trying to get updates as to the status of your case. At the Law Office of Laura Sanford, your attorney will be available for you to reach out to with any questions you may have and will respond in a prompt and timely manner.
Our Process
At the Law Office of Laura Sanford our process is as follows:
A Potential Client Attends a Free Bankruptcy Consultation
At this FREE, NO OBLIGATION consultation, you will meet with attorney Laura Sanford to discuss your current financial situation. This consultation provides you with the opportunity to speak openly and freely with the attorney and have any questions answered in a no-pressure environment. You will be advised on which chapter filing is the best option for you. If the attorney feels it is not in your best interest for you to file at this time, or even at all, they will provide you with additional viable options.
Bankruptcy Cases Begin With a Petition
The bankruptcy petition is a complex document that includes a characterization of your debts. After preparing the petition and reviewing it with you, attorney Laura Sanford will file the petition on your behalf under either Chapter 13 or Chapter 7 based on the information you have provided.
An "Automatic Stay" Is Imposed When You File for Bankruptcy
This stay, mandated by the federal court, will prevent your creditors from taking any action to collect debts from you. The court will send out a notice of filing and notice of stay to your creditors, putting an end to harassing phone calls and letters as well as any action of repossession or foreclosure. This stay generally goes into effect immediately upon filing.
Four to Six Weeks After Filing, You Will Attend a Meeting of Creditors
The Bankruptcy Trustee assigned to your case conducts this meeting. The meeting is typically brief, and the trustee will generally just ask you a few questions. Although it is called a meeting of creditors, often no creditors actually attend this hearing.
After the Meeting of Creditors, One of Two Things Will Happen
If you've filed under Chapter 13, you will receive a Notice of Confirmation of the plan.
If you've filed under Chapter 7, you will receive a notice of discharge after paying the Bankruptcy Court filing fee and completing a debtor education class.
At the Law Office of Laura Sanford, we understand that your individual needs and circumstances will make your case unique. We give each case the dedicated time and attention it deserves.
This information should not be used in place of an actual attorney consultation. Contact the Law Office of Laura Sanford today at 901-829-5005 for your free, no-obligation consultation.
Request a Free Bankruptcy Consultation Today!